What's the Future of the Office
From better support for people working at home to dynamic workplace networks that offer people more variety and choice than ever before, see why we're excited about the future of the office.
Four Insights to Shape Workplace Strategy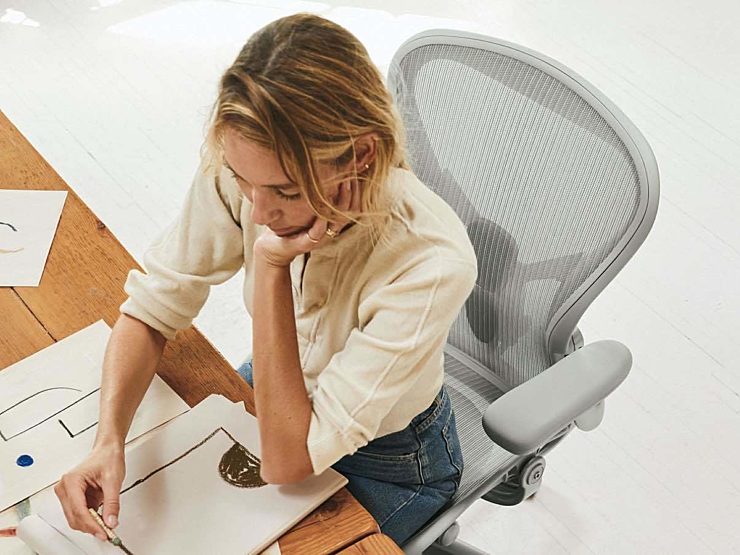 1. Distributed Ways of Working Have Been Accelerated
While empowering people to work at different times and places isn't new, it's been accelerated by the pandemic.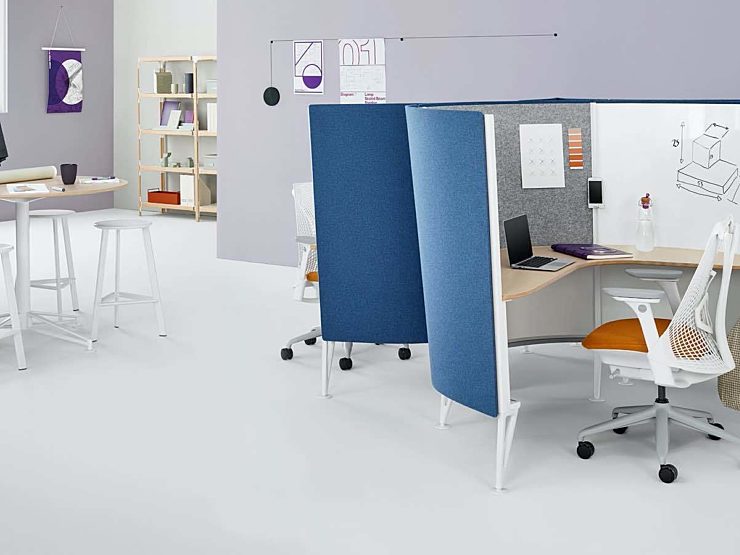 2. People Can be Productive Working Elsewhere
When designed to meet people's needs, offices still provide great value as on-demand resources for individuals and teams.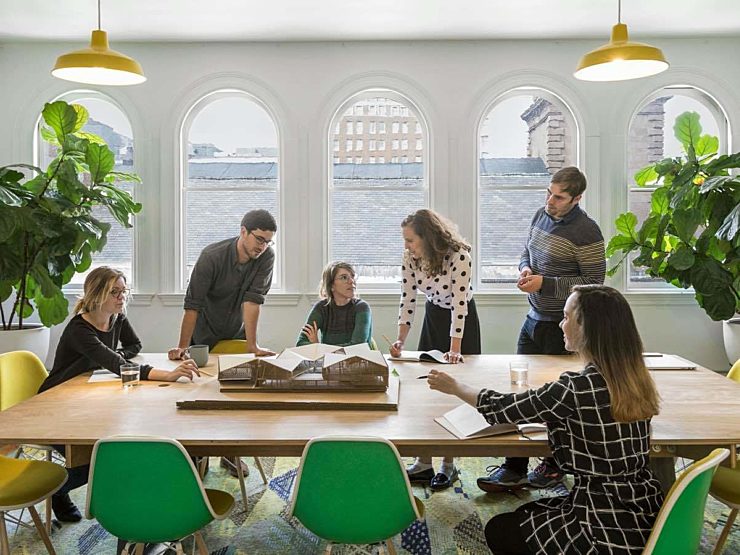 3. Offices Will Remain Relevant
Offices of the future will need to build culture and community, support individual focus, and facilitate intensive teamwork.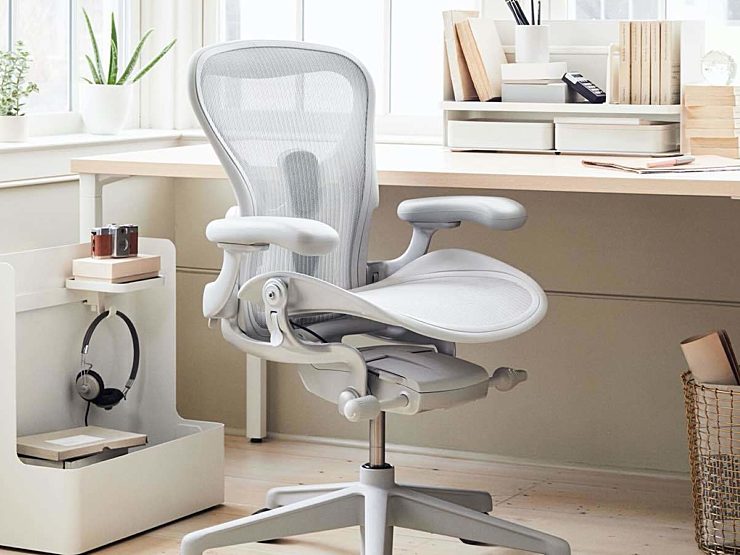 4. The Work From Home Experience Is Different for Everyone
Companies should continuously strive to help people stay healthy and productive, no matter where they are working.
Watch the Future Unfold
Hear from our Vice President of Global Research & Insights on how offices of the future should evolve to become places that give people the flexibility to work when and where they want.
Three Activities Every Office Should Support
For many people, the days of going into the office every day and sitting at the same desk for eight hours are over. But that doesn't mean the workplace is irrelevant. Check out three types of activities people will want to do when they are in the office.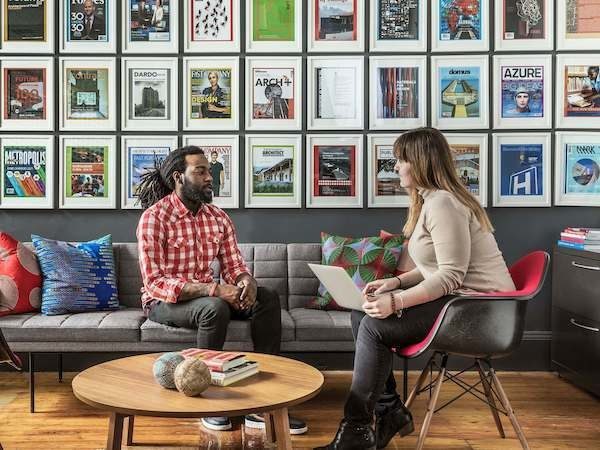 1. Connect with Extended Network
Areas that encourage people to interact with colleagues they don't see every day allow people build the relationships that are critical for maintaining culture. These spaces also help people feel a sense of purpose and belonging.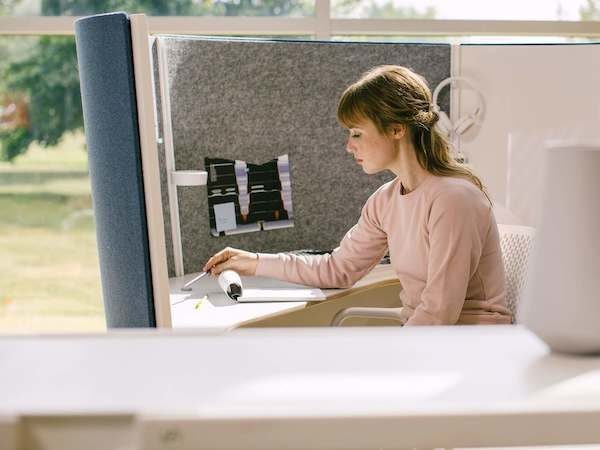 2. Focus on Intensive Work
Safely maintained, reservable on-site workstations are especially important since many people have difficulty focusing at home, especially on brain-intensive work.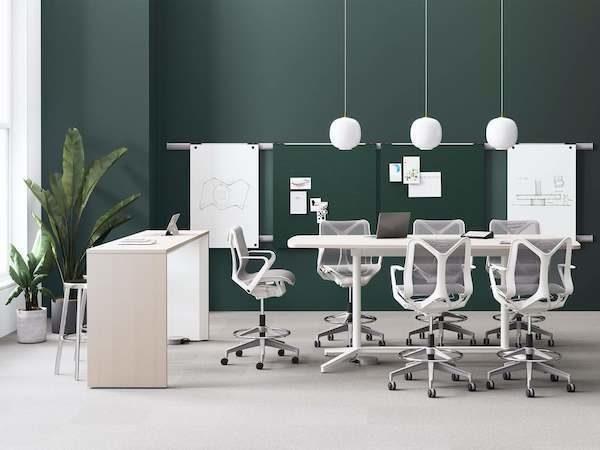 3. Collaborate with Colleagues
Highly interactive settings that facilitate immersive on-site collaboration give people the time, space, and tools to solve complex problems that are difficult to address remotely.
Office Inspiration
Explore an office scenario that showcases a diverse mix of settings that support all the ways people work—in person and remotely.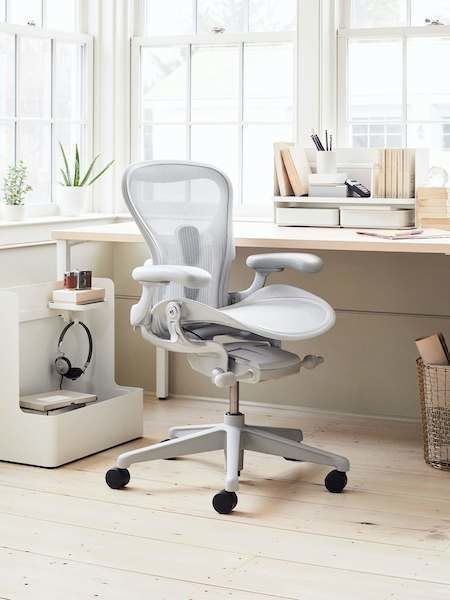 How Can We Help
Whether you're just beginning to transform your workplace or you've been doing so for years, Herman Miller has insights, products, and services to help your people stay productive and healthy in the office, at home, and beyond. We can help you:

- Gain insights
- Reach business goals
- Develop a work from home program
- Measure and improve strategy
- Outfit spaces with supportive furnishings
Connect with an Expert
Tell us how we can help you transform your office to prepare for the dynamic future of work.