Herman Miller X Logitech G
Embody Gaming Chair
Our Most-Researched Chair Enhanced Specifically For Gamers

Shop Now
PLAY ADVANCED
Together with Logitech G, we've studied the way gamers sit to enhance our products and your gaming experience.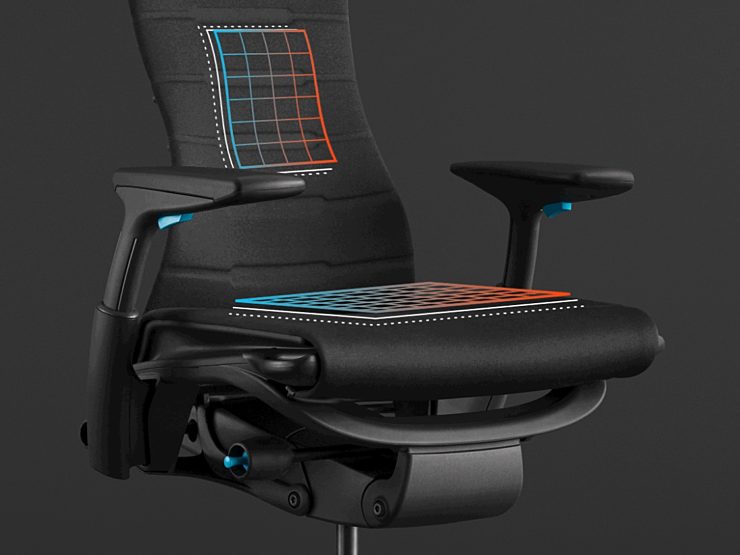 NEW
Enhanced Gaming Seat
Because you sit in a more upright position when you're gaming than you might when you're at work, the Embody Gaming Chair is enhanced with an additional layer of foam in the seat to support your more active posture.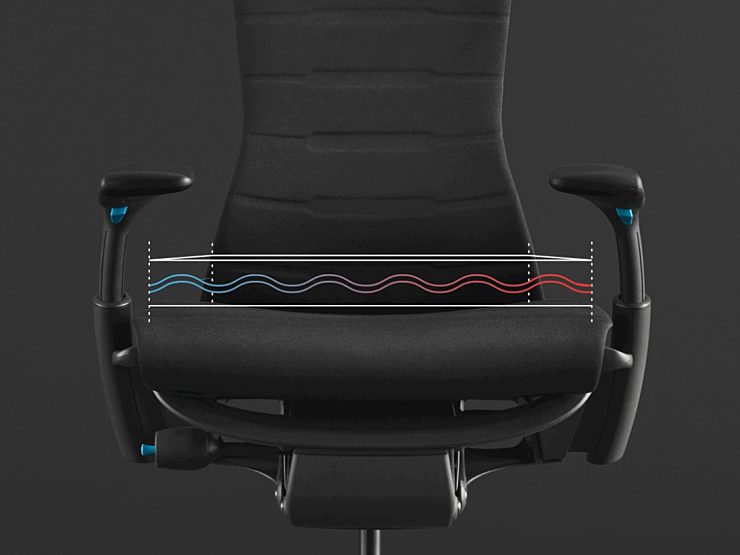 NEW
Cooling Foam
The seat's new copper-fused cooling foam technology prevents heat buildup while you game.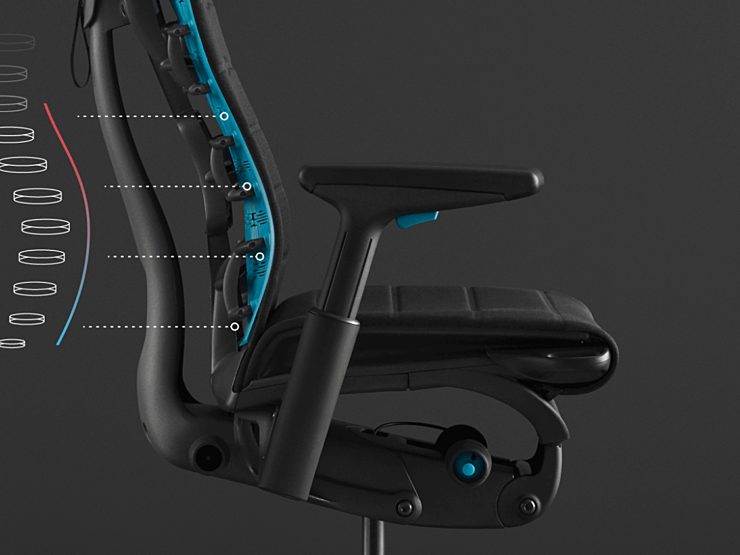 PostureFit Spinal Support
Your strongest posture is standing – when your chest is open and your pelvis is tilted slightly forward. Because you sit when you game, our patented PostureFit device is here to mimic that strong, standing position by supporting your spine at its lowest point, the sacrum, while also providing lumbar support.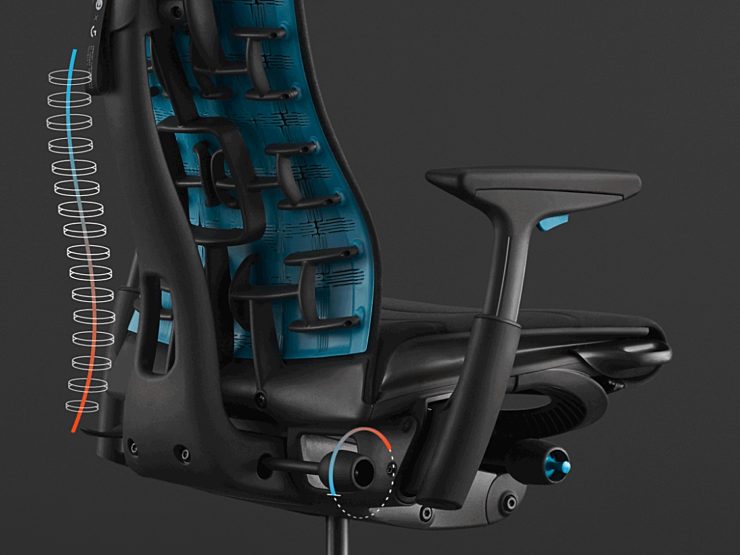 BackFit Adjustment
The BackFit adjustment combats the unfortunate reality of sitting for long periods of time: the spine's tendency to curve in an unnatural, uncomfortable way. It adjusts to your spine's unique shape so you can maintain a neutral, balanced posture.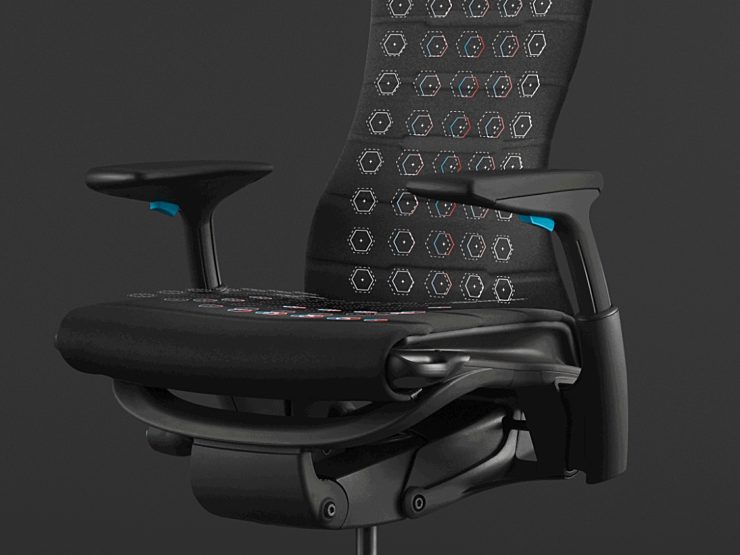 Even Pressure Distribution
When you're gaming for long stretches of time, pressure buildup takes a toll on your body. Targeted pressure distribution throughout the Embody Gaming Chair's seat and back conforms to your body's micromovements automatically, distributes your weight evenly, and help your blood flow.