DU Anderson Academic Commons
Education
DU Anderson Academic Commons
DU's objectives were very much in sync with Herman Miller's extensive research.
The University of Denver's (DU) incredible new Anderson Academic Commons is the result of a decade of university-community feedback on ideal academic and library services for 21st century students and teachers. The Academic Commons brings together library and academic-support services into one location, encompasses 150,000 square feet over three-floors, and supports the idea that a library is much more than the materials it houses.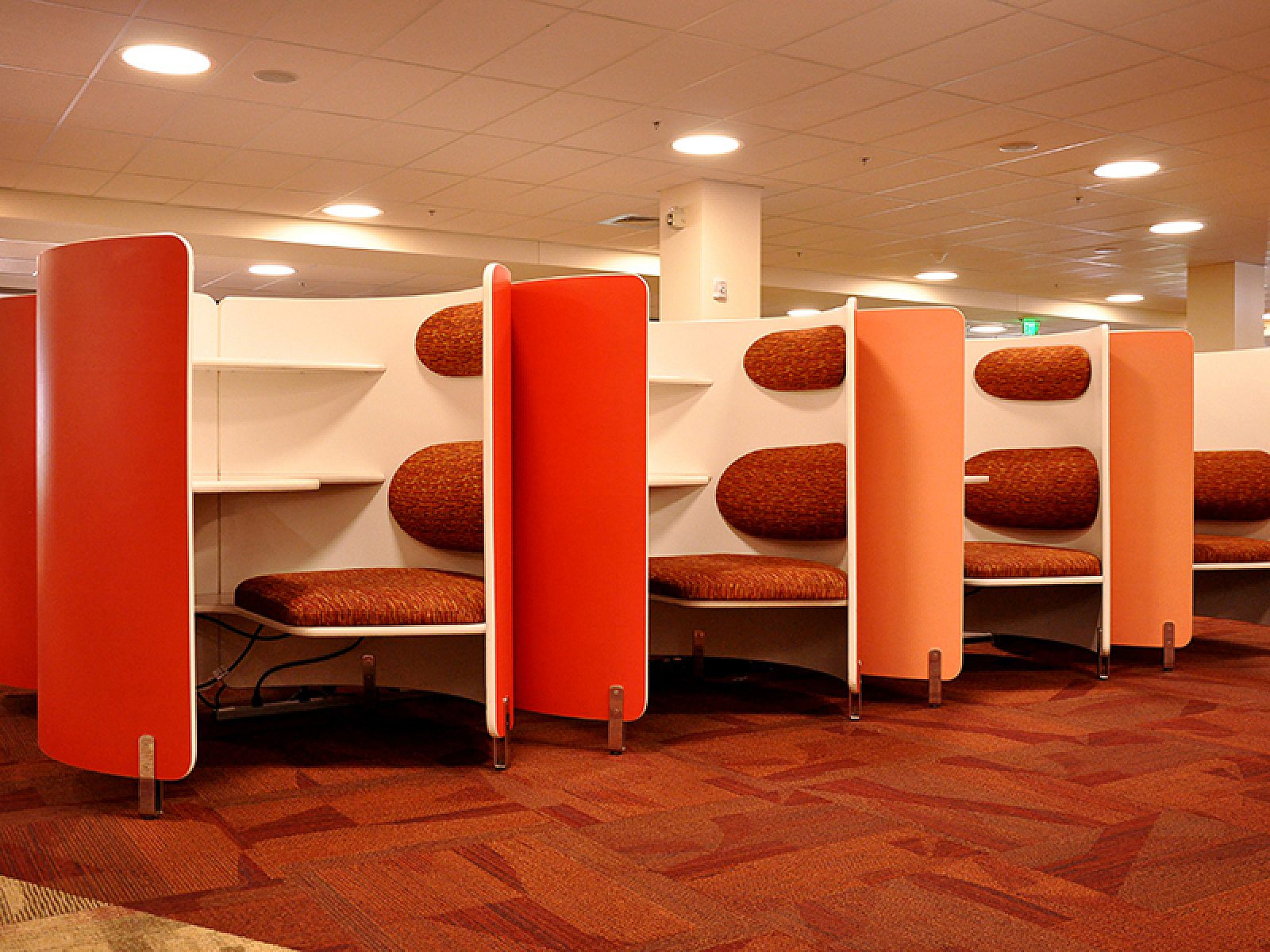 Workplace Resource account executive Eileen Frydenlund began working with library staff more than ten years ago. Over that decade there have been ongoing discussions about "when we get our new library." In September 2010, Frydenlund and Herman Miller market manager Carie Mueller introduced Susan Whitmer—Herman Miller's Higher Education Project Specialist—to DU's Dean of Library Services, the Assistant Director of Library Services, and DU's Lead Facilities Architect. The group discussed current trends in library services including DU's ideas for the facility and Herman Miller's "The Once and Future Library" research and its direct relevance to the Academic Commons project.
DU's objectives were very much in sync with Herman Miller's extensive research: particular challenges regarding a diversified set of services; changing objectives for collaborative teaching and learning; and the latest in innovations in technology. Working with interior design firm Gallun Snow, the team began working on workstation typicals and budgets and product solutions for classrooms, offices, research areas, and more. A furniture fair was held for students and staff to narrow down specific furniture selections, which included new Herman Miller Setu chairs, Caper chairs in a variety of colors, Everywhere tables, and Allemuir Lounge Chairs.
Herman Miller's ability to match and update existing library products helped to make a powerful statement of "what was old is new again" through the mix of classic pieces and new product.