Articles
Trip to Maars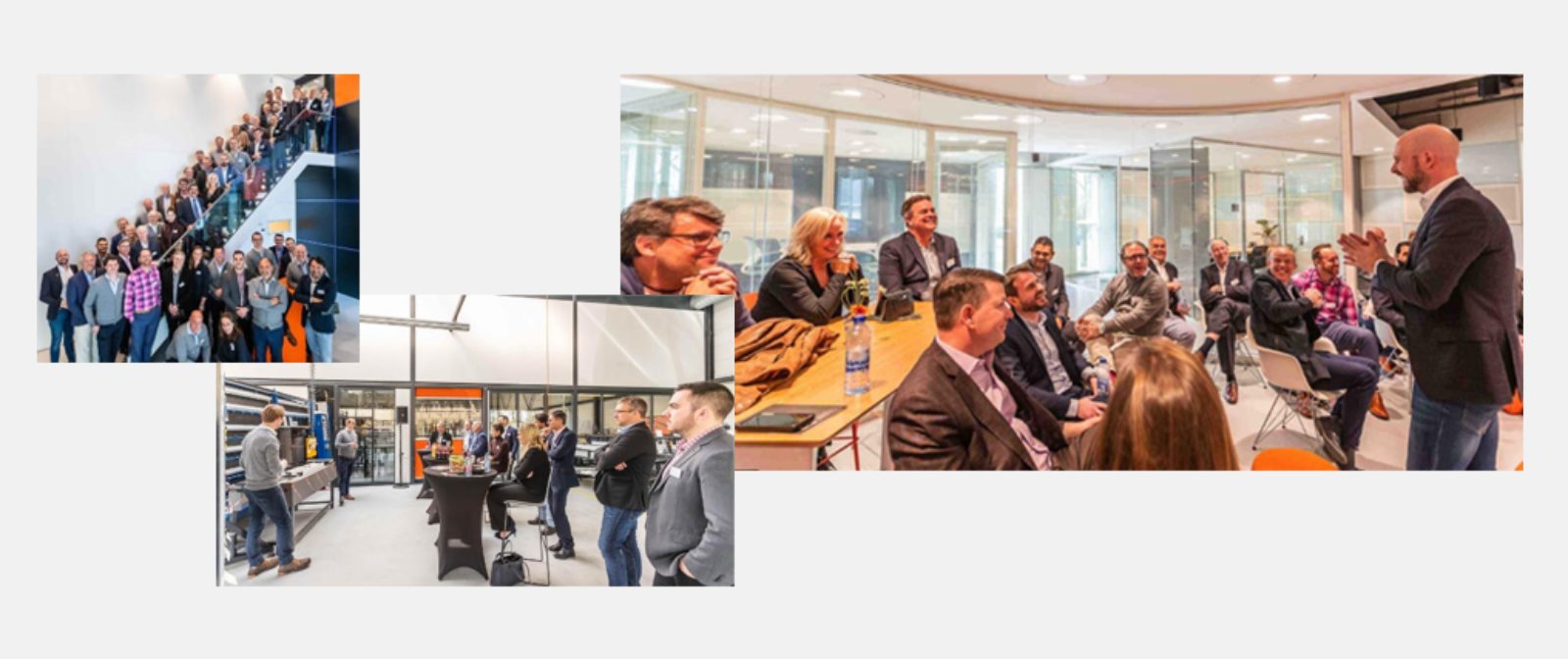 Our President & CEO, Carla, recently went to Amsterdam for her quarterly meeting with the Maars team. Check out her thoughts on the trip, Maars Walls, and exciting products coming our way!
+ What are the benefits of being an investor?
Being an investor gives us the rare opportunity to be completely integrated with the manufacturer and allows us to influence what's new, what the marketplace strategy is, and what is going on in other markets across the world. Maars is a European manufacturer that has 70 years of experience in prefabricated construction, providing us the ability to expand our offerings and bring new, exciting products and designs to our market. There is a unique cross-pollination of ideas and energy that is happening between the investors, this adds depth to the Workplace Resource story, focused around our product portfolio and capabilities supporting our customer's needs.

+ What do you think is the most unique thing about Maars Living Walls?
Their focus is on excellence and the degree of acoustic privacy the products provide - they embody the blue-sky thinking approach and believe that we should be able to expect more from our walls.
That type of thinking and ideation gives Maars many strengths and it's part of what make it a game changer in our market. It leads to the impeccable product engineering that is so prevalent in Dutch design and the minimalist, intentional aesthetics we often see in European aesthetics.

+ What are you excited to see from Maars this year?
I can't share too much but I can tell you that Maars is starting to go beyond prefabricated walls and thinking about new ways to divide space that include operable functions and visual privacy. We are thrilled to be a part of Maars and expect we will do well not only in Colorado but the US. Stay tuned to find out more about their upcoming releases.

+ We love to hear about trends; do you see a trend that will drive our clients to Architectural Products?
I think there will be a major trend to figure out how to gracefully divide space with a product that isn't systems furniture and isn't traditional full height walls. Clients will stay focused on open environments as a whole, but I think they'll want to figure out how to make some areas a little more private, in a new and innovative way.

+ If you could bring one artifact back from Amsterdam to our showroom, what would it be and why?
Anything? Well, it would have to be one of the incredible Van Gogh paintings….any one of them. If you have a chance to visit Amsterdam, I highly recommend the Van Gogh museum. I find all of his paintings to be incredible and I could spend hours there admiring them.