Healthcare & Life Science Symposium
Events
Healthcare & Life Science Symposium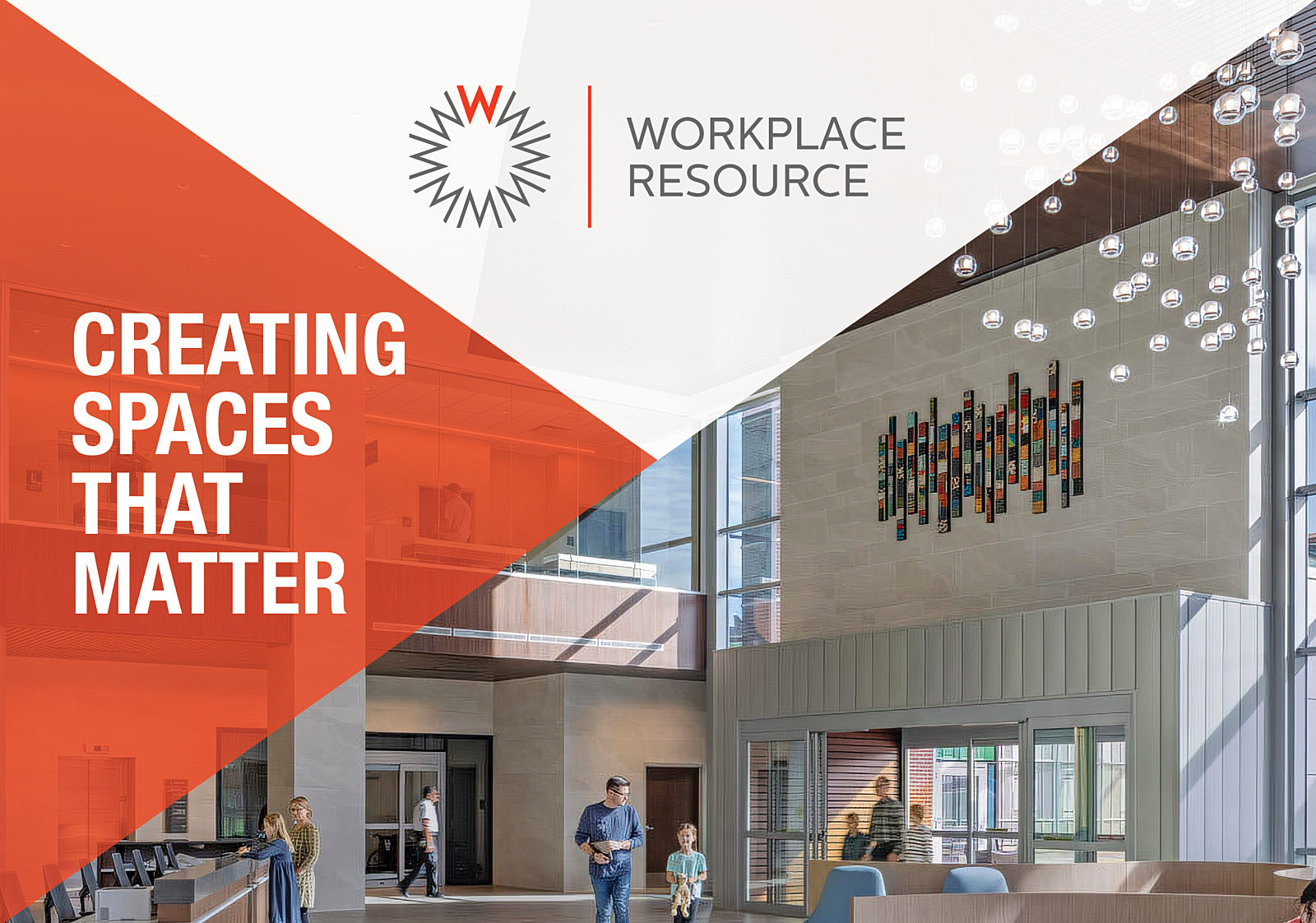 Workplace Resource partners with MillerKnoll to host Healthcare & Life Science Symposium
Today, with the global pandemic clearly on the wane, is it the U.S. healthcare workforce that needs healing?
If you ask our design team at Workplace Resource the answer is a clear and resounding "yes." As Colorado's leading innovator of creative interior solutions, we believe the best way to start that healing process is through something we call "creating spaces that matter."
Today, as many as 50% of the doctors, nurses, and frontline providers who battled COVID-19 report facing issues like burnout, stress, and exhaustion. Those alarming numbers have led us to focus on envisioning medical environments that offer much needed relief for those charged with delivering healing care. In effect, we're now at the forefront of designing hospitals that can themselves heal, too.
That was the subject of the Healthcare & Life Science Symposium we recently hosted with our friends and primary furniture partners at MillerKnoll — the legendary Michigan-based furniture design firm which, for over a century, has been a leading voice in shaping business interiors and has provided innovated design solutions for healthcare environments for over 50 years.
The one-day symposium, held on the campus of the Auraria Higher Education Center inside the Tivoli Student Union, drew dozens of stakeholders in healthcare and design — including leaders from architecture and design firms, general contractors, and healthcare executives — to discuss how tomorrow's health care environments can better serve both patients and caregivers.
"We felt it was important to bring together so many healthcare-focused leaders from our industry," said Emily Doherty, a Workplace Resource account executive. "It was the perfect forum to share insight and current practices and reinforce Workplace Resource and MillerKnoll as leaders in the healthcare design world."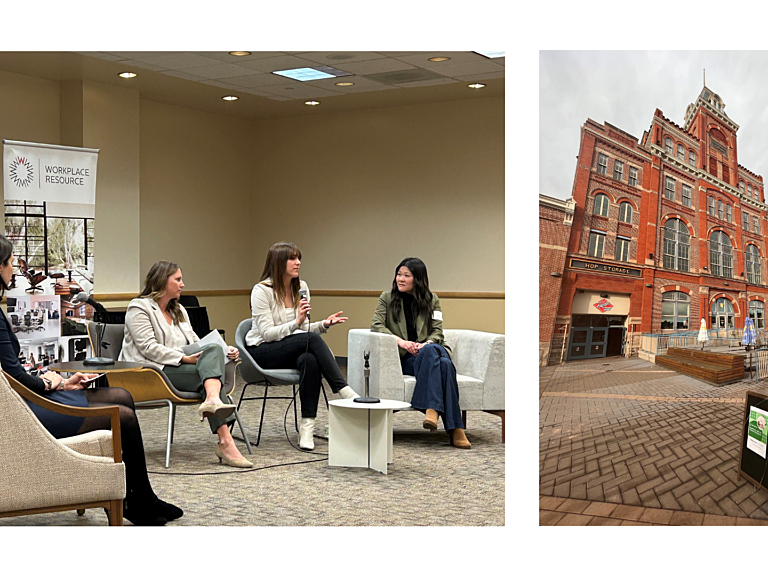 The symposium packed plenty of punch in short sessions spread across the day. The first, entitled "Condition Critical," was a presentation and discussion about the state of behavioral health led by Gail Caldwell, a clinical strategist with MillerKnoll. Caldwell provided attendees with insights into how the workplace contributes to caregiver stress, and how workplace design is a critical factor in improving the caregiver's experience.
"Ultimately, the workplace can contribute greatly to caregiver stress," said Caldwell. "This setting was perfect to continue exploring the implications of design for caregiver resiliency, respite, and restoration."
Meredith Banasiak of Boulder Associates led another session, "Wearables & Sensors" — a seminar on using on-person devices in healthcare design to drive continuous improvement. These devices can provide designers with upfront information on dimensions of the person-place ecosystem, and factors such as occupant stress and lighting exposures.
"When we measure aspects of human experience and how it varies by place and over time, we can optimize designs which improve those measurements," said Banasiak. "These insights set the stage for a future where buildings will adaptively respond to data."
The day's final session, called "Yes, And" was a healthcare panel discussion which focused on how to achieve health environment branding with speed and scale.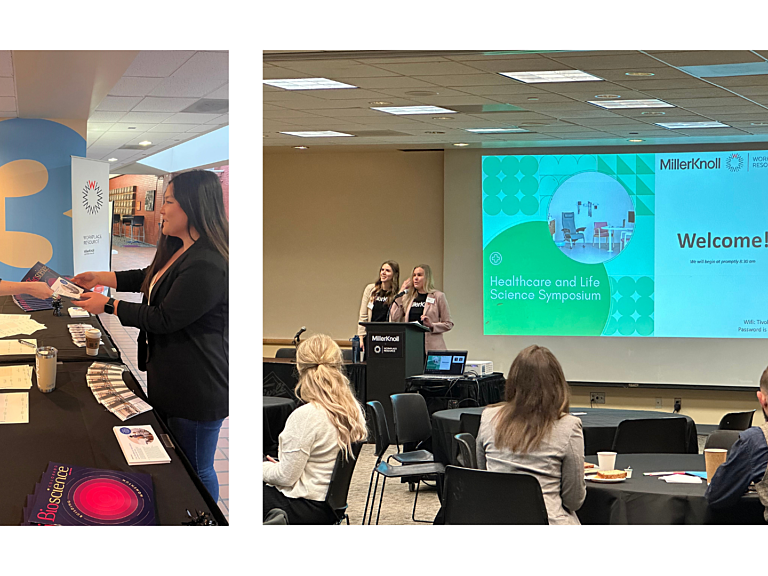 Workplace Resource and MillerKnoll were pleased the event could provide a platform for our teams — along with industry peers — to share knowledge and insights. A cross-pollination of ideas that will ultimately benefit patients and, just as importantly, medical caregivers.
"The event gave industry leaders and experts a place to come together, learn alongside each other, and talk about the struggles we're all working so solve for," said Devin Snyder, strategic account executive for healthcare with MillerKnoll. "It is important for us to think beyond our planning design and construction bubble and think in terms of putting the patients and care teams first."
We believe spaces can and should be designed to serve the people who work in them. When done right, these spaces can inspire and rejuvenate an over-extended workforce. And, at the same time, they can be places of joy, hope, and healing for the patients who visit. It's a win-win for all concerned. And an example of how design can serve to reduce the strain on the U.S. health care system.
The key is providing spaces where care teams can effectively do their jobs caring for patients, while patients and guests feel supported and taken care of," said Snyder. "Furniture layout, placement, and application all play a huge part in supporting the day-to-day functions of our care teams."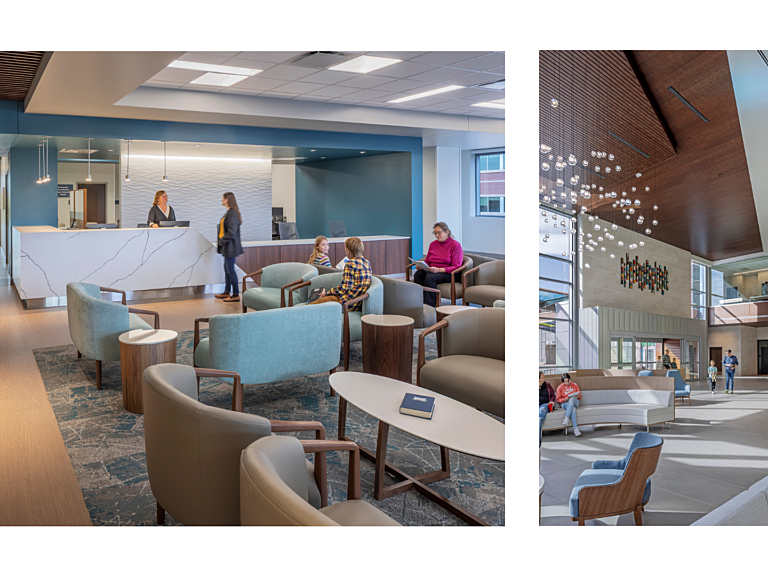 One such place that Workplace Resource recently helped create is the new Center for Outpatient Health on the Denver campus of National Jewish Health. The 124-year-old healthcare provider is the nation's leading respiratory hospital. National Jewish Health has been focused on building and opening new facilities. But they wanted environments that meet their current needs while being adaptable to an ever-changing health care landscape.
The Center for Outpatient Health features an exterior with multi-colored confetti glass windows — which were selected to create a striking yet uplifting visual experience. A departure from more traditional, sterile-looking healthcare environments.
Once inside visitors discover a welcoming, naturally lit lobby. A warm, bright, calming environment that includes 110 exam and treatment rooms — and a 17-bed infusion suite for patients living with cancer and other immune-related diseases.
There's another unique feature, though.
Workplace Resource teamed with outside contractor partners to design a tear-shaped work surface for clinic rooms. The creative design lets providers discuss care and take notes while sitting face-to-face with patients. Which means patients no longer have to look at the back of their caregiver during personal discussions. It's a small, but meaningful change that's having a profound impact on how patients experience care. And it's impacting how doctors and nurses provide it. Something that is making everyone feel better about the care at National Jewish Health.
Of course, we specialize in commercial, education, and government projects, too. But we've become an industry leader in understanding how healthcare spaces can be better designed to serve the people who work in them. Spaces that not only support but inspire and rejuvenate an increasingly over-extended workforce.
"If the pandemic has taught us anything it's that nothing is permanent," said Doherty. "The world, as we know it, can change in an instant. And, maybe nobody has been affected more than healthcare providers. This symposium opened a lot of eyes and, ultimately, will help us further plan for facilities that will better serve the patients. And better serve the health care professionals who work in them."
The Healthcare & Life Science Symposium was the first of three planned by Workplace Resource and MillerKnoll. Later this year we will also host symposiums for Higher Education and Public Sector design.
Watch: Healthcare & Life Science Symposium Mini Mic