WR heads downtown with an eye on the future
Articles
WR heads downtown with an eye on the future
It's official: we're moving back to the heart of downtown Denver.
Setting up shop in the up-and-coming Market Station's BASECAMP development near Union Station, we're establishing ourselves in the midst of the city we continue to transform — one workplace at a time.
"We're beyond excited for our return to downtown, as we're committed to playing our part in the revitalization of the heart of our city! Our new showroom will not only represent WR's core values and continued evolution, it will serve as a testament of our employee's talents and hard work." - Penelope Bankowski, Director of Sales
A 15,000+ square foot space on the second level will open alongside a 3,000 square foot space on the ground floor, welcoming people inside for a true glimpse of just how exciting the future of work can be.
These two footprints are far from ordinary offices. The larger space is a new-and-improved showroom, while the smaller of the two is a fully-immersive environment focused on Denver's design community. These spaces are ideal for drawing inspiration for a space of your own, whether you're an interior designer or someone looking to outfit your own workplace with industry-leading furniture and accessories.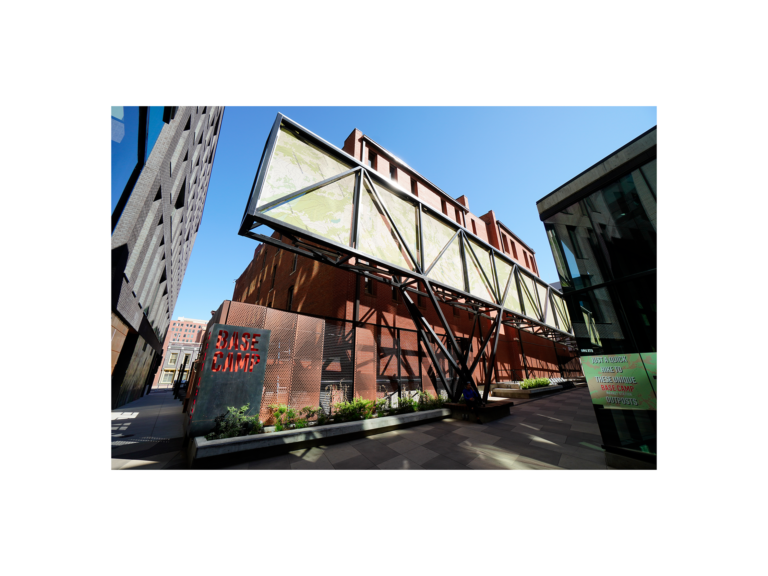 "The new space will be a place of inspiration – the live version of a "Pinterest Board" – where our customers and partners can come to see how our industry leading products and research from MillerKnoll can solve the challenges organizations are facing now and into the future.  It will be a space for us to connect at a deeper level with the whole community and offer a broad range of conversations that support the future of Downtown Denver." - Rick Golden, Chief Revenue Officer
In addition to functioning as an immersive showcase, the impact of this space goes beyond our own walls — it serves as another major step towards reinvigorating downtown. Foot traffic is still roughly half of what it was pre-pandemic, according to the Downtown Denver Partnership. Simply put: more business downtown is good for business. And we're proud to play a part in helping revitalize the community. We couldn't be more excited to plant our flag in one of the most vibrant parts of the Union Station neighborhood.
"Not only will the new space be a true reflection of WR and MillerKnoll. It will also bring us closer to our partners and our work community. I'm also looking forward to the energy that the downtown gives off." - Frank Harney, Director of BUILT by WR
The City of Denver government and local Colorado businesses are working together to spark a new era downtown through affordable housing, art exhibits, green space, playgrounds, and most importantly — people. It's so important to continue to give them reasons to come downtown; to spend time there and shop and be part of this ongoing renaissance. Our spaces are designed to support the conversations important to the Mile High City and bring the voices of downtown Denver's community to a venue that drives collaboration and connection.
So that's what we're doing, and as we help usher in the Mile High City's next chapter, we'd like to extend a warm welcome.
Let's get back to connecting, inspiring, and building the future of Denver.
Together.