CH2M HILL wanted to redesign their workspace in an entirely new way.
CH2M HILL is an industry leading engineering company with over 28,000 employees worldwide. CH2M HILL has been working with Workplace Resource since they built their world headquarters in Englewood, Colorado in 2002. Workplace Resource also works with CH2M HILL offices across the country for all their furniture and reconfiguration needs.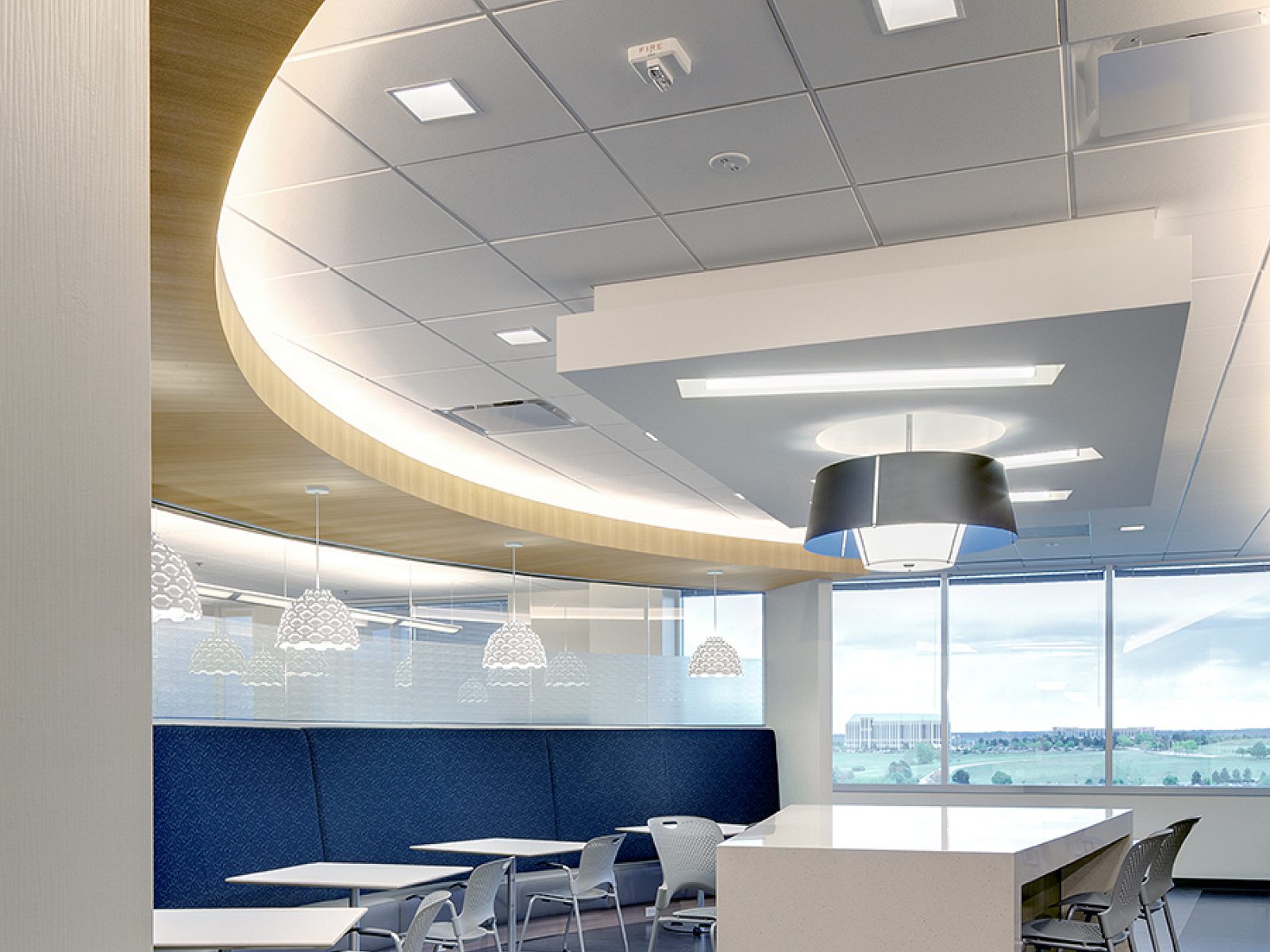 CH2M HILL wanted to redesign their work space in an entirely new way, so Workplace Resource worked with them to develop a method to reuse their existing product, add new product, and change the entire look of the campus. The project involved restacking eleven floors over a period of three years.
"We've worked with Herman Miller [and Workplace Resource account executive Tina Pilger] since 2002. The accountability is there. They come in, they do the walk-throughs, they help us with the installs, they help us pick out the furniture, and they keep us up to date on all the good things that are coming out. Tina [Pilger] has been great!"
– Linda Weber, Regional Facilities Operations Manager, CH2M HILL
The design took an existing 400 private offices down to just two private offices, and in the process redefined CH2M HILL's work culture. Engineers were brought out of their private offices into 8×8 and 6×8 workstations, which was quite a cultural shift for them. Project nooks, quiet rooms, and break areas were also created to provide innovative new gathering places for employees.
Workplace Resource has also helped CH2M HILL incorporate universal workplace standards in their regional offices across the United States. Prior to partnering with Workplace Resource, CH2M HILL's workspaces were 70% open and 30% private. Now their standard is 90% open and 10% private and they are rolling the concept out into hundreds of locations.
Workplace Resource also helps CH2M HILL mobilize and move existing product to new locations. This complex process involves managing inventory across the country to best reuse CH2M HILL's existing product and supplement old product with new in order to align their spaces with the standard established at the Englewood campus.