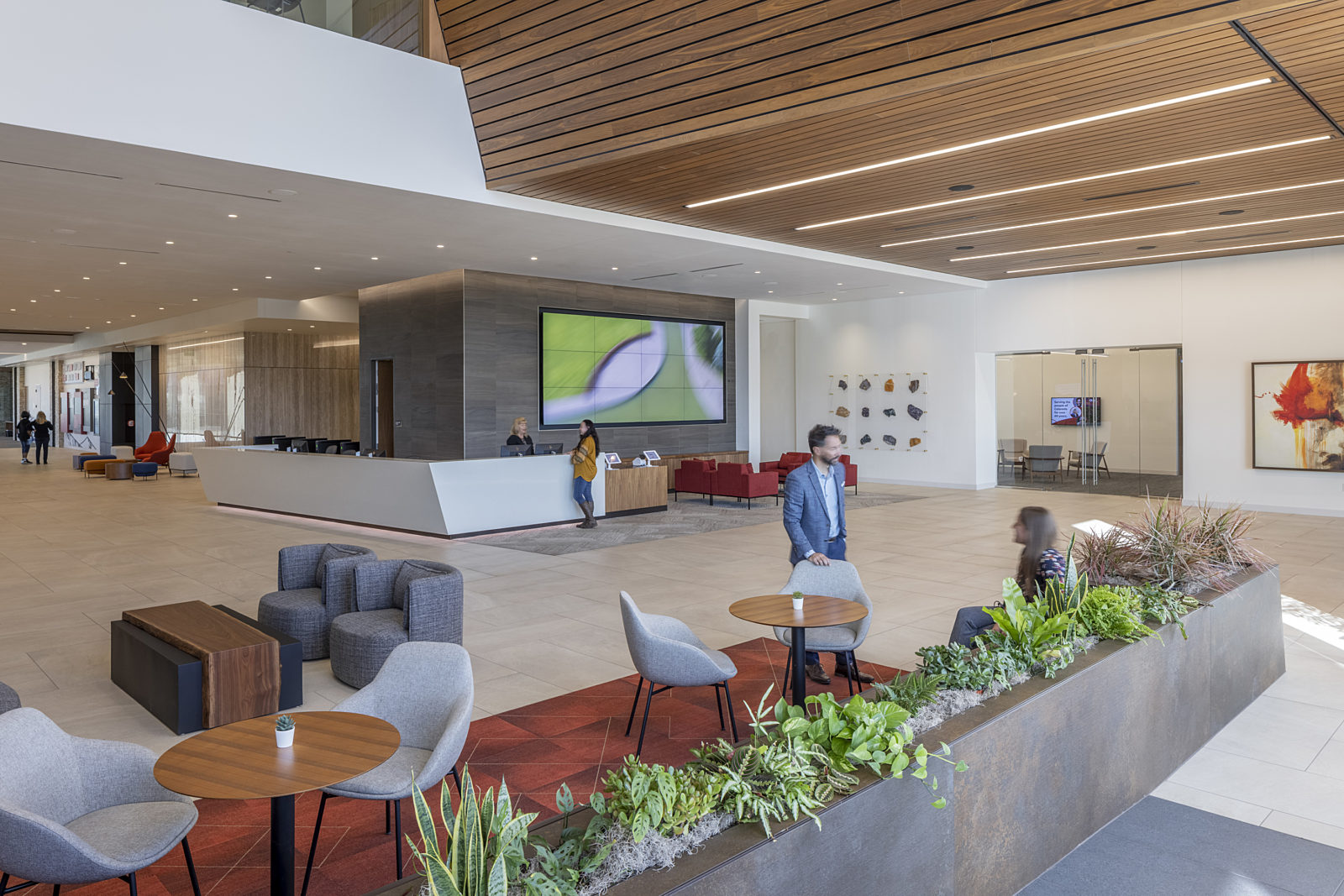 Project name/client – Ent Credit Union HQ
Project partners – Acquilano (Interiors), Shea Properties (Project Management),GE Johnson (General Contractor)

Project type – Commercial/Banking
Location – Colorado Springs, CO
Square footage – 330,000 sq ft
Scope/Design goals – Complete HQ building, trying to achieve having all employees in one location. Workstations, private offices, conference, specialty training rooms, break rooms, café and collaboration spaces, outdoor.
Service provided – Furniture + Encore (move services), and decommissioning existing space.
Challenges + Results – The headcount of Ent increased significantly over the course of this project. During the furniture planning and development process, their employee count jumped from 700 to over 1000 employees. In addition, the client and their design committee requested one private office typical (120 sq ft) for over 25 different departments. With feedback and direction from the client's design committee, our specialized Design resources, and expert Herman Miller team crafted an ideal private office typical solution that checked the boxes for all 25+ departments.
Working with a fast-growing company meant our team had to be nimble, adjusting to accommodate the changes, project schedule needs, and project requirements. The architecture of the space adjusted as the head counts increased, which meant our team had to be nimble, rearranging areas along with the associated client-teams to different spaces within the building. To support this process, our design specification and visualization tools allowed us to collaborate virtually and helped our client make informed, real-time decisions.

We're grateful for the opportunity to work on this special project.