Small and Medium Business
Marley Coffee
Marley Coffee liked that Workplace Resource moved quickly and with passion.

In 2013 Marley Coffee was preparing to move their headquarters from Los Angeles, California, to Denver, Colorado. Marley didn't know exactly what they needed to do to make the move to their new offices, but they did know that they had a short timeline and needed to find a solution better than their current, uncomfortable camping chairs and old tables.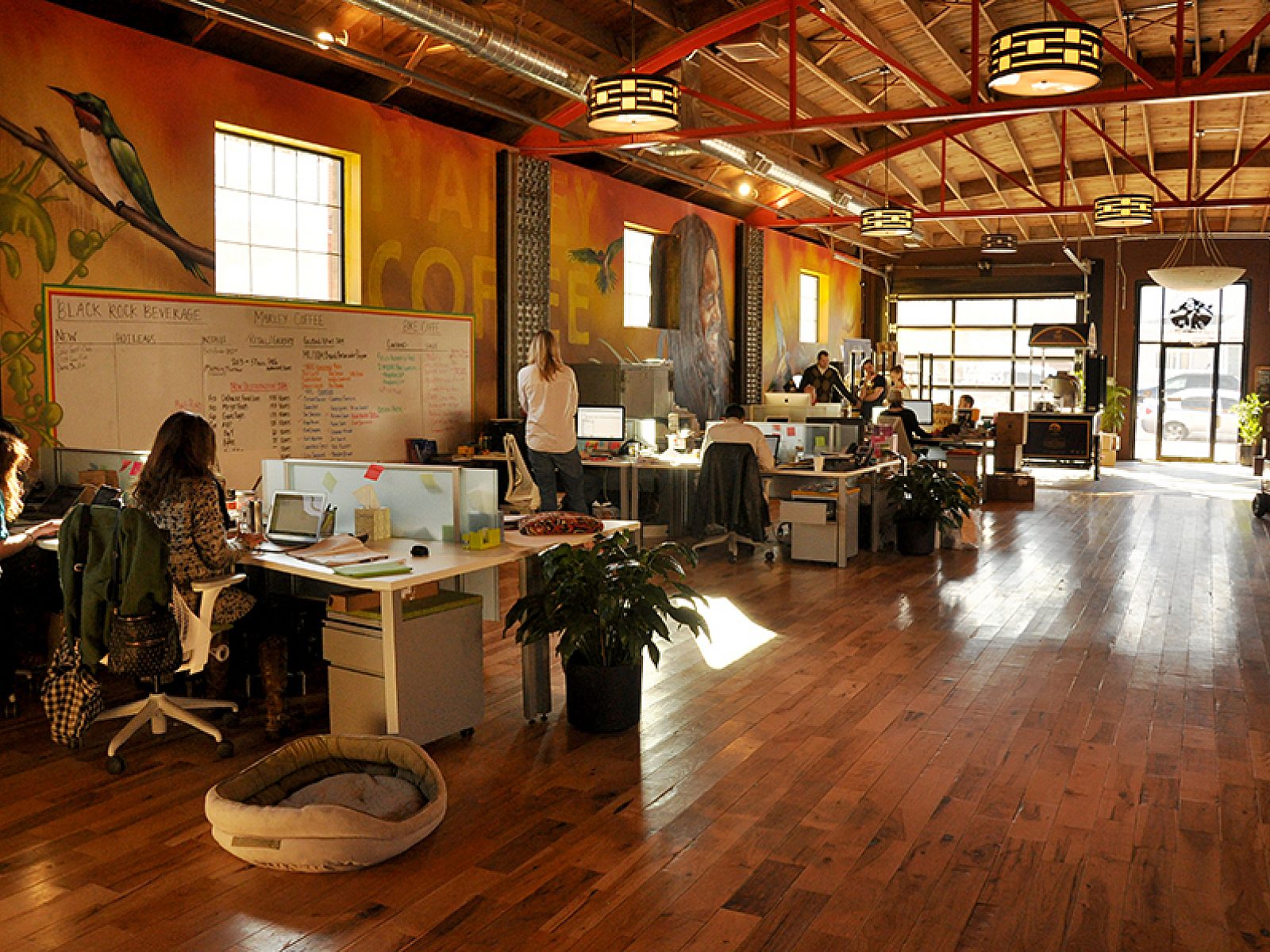 Account Executive Marc Burg of Workplace Resource Colorado and Leah Samuelson, Herman Miller Small and Medium Business (SMB) Rep for Colorado, hosted Marley Coffee in the Workplace Resource showroom, taking their team through the SMB catalog to generate ideas and discuss how their space could be designed. Once they had some inspiration, Marc, Leah and Designer Amber Conner began sketching drawings in Z-Axis to help the group visualize what their space could be. By the end of the meeting, the concept was complete and three Aeron chairs were loaned to them to try out. They placed their furniture order a week later.
A Marley Coffee executive mentioned that it was Workplace Resource and Herman Miller's ability to move quickly and passionately that resulted in Herman Miller winning the project. As an added bonus, this project proved to be mutually beneficial: Workplace Resource now serves Marley Coffee in its showroom, and Marley Coffee co-sponsored a fundraising event with Workplace Resource in the spring of 2014.