WR Sets The Tone for Credit Union of Colorado's Future
Articles
WR Sets The Tone for Credit Union of Colorado's Future
Our latest project is in the books, and this time, we had the opportunity to help a new neighbor move into our part of town. Because Credit Union of Colorado (CUC) is all moved into their new HQ, and it just so happens to be right down the road from WR.

First, a little background on CUC. They've been serving Coloradans for over 80 years. They put a massive emphasis on serving their community, and they make sure that their members benefit as the credit union itself does. They take pride in their strength, stability, and storied past — and they enlisted us to help them build their future. We had a shared understanding of the opportunity at hand.

And we were up for the task.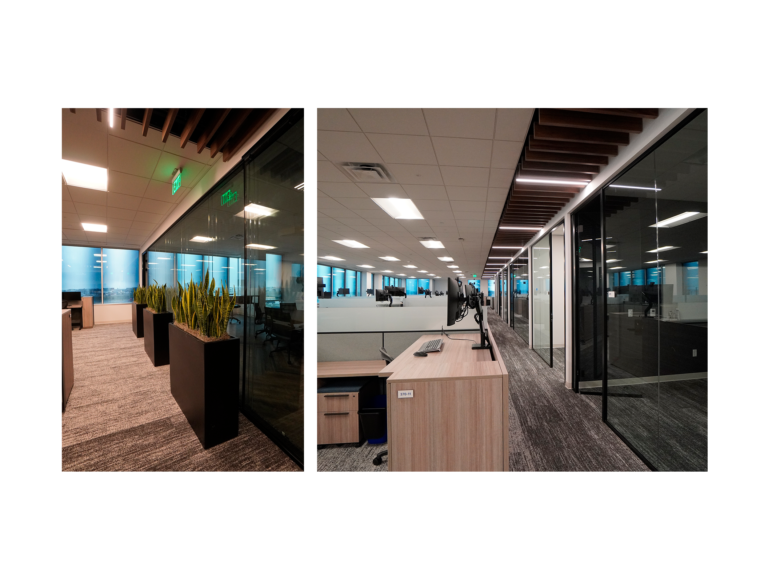 This multi-phased, multi-service project was one that had us excited from the jump. It gave us an opportunity to provide our full suite of services: Furniture, Walls, and Encore. We had a major hand in the design, production, and relocation of their headquarters, and our teams worked with the project architects, contractors, Miller Knoll's Workplace Strategists, and CUC leadership from start to finish. Collaboration is key, and this project truly exemplified that.

As the CUC team continues to evolve and grow, we wanted to make sure their new HQ was built to do so right alongside them. This is why the custom Maars walls were the perfect solution. They're flexible, cost-efficient, and incredibly adaptable. No matter how CUC's needs change moving forward, the entire footprint can shift accordingly. Plus, Maars' sleek, no-frills aesthetic is easy on the eyes and ideal for creating a vibrant, collaborative atmosphere.

CUC wanted their employee's voices to be heard. They wanted a seat at the table; to help design the kind of space they would love coming into every day. That's where we provided support, holding integrated workshops, QR code plan reviews and feedback loops, and surveys to make sure every opinion was taken into account.

This is their space. And they helped perfect it.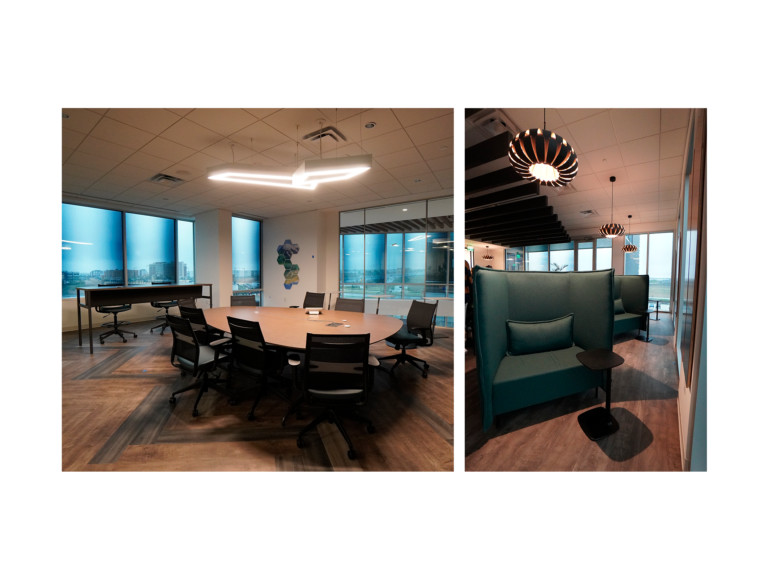 From one Colorado-born-and-raised business to another, we were a team from the jump. Their roots in the Centennial State were a driving factor behind every design decision. Mountain-inspired artwork. Warm, familiar, Earthy tones. Rich textures with an unmistakable feel. This is the farthest thing you'll find from a stale, stuffy bank. The personality shines — and the people are a major reason why.

A milestone move like this didn't happen overnight. Which is why our Encore Services orchestrated a tiered approach. Cross-functional departments had zero downtime and no outages. Every single employee received brand new equipment, and each workstation in the new space was meticulously set up with CUC's IT team to ensure it was smooth sailing from the moment they walked in the door.

But a major driving factor behind this seamless transition was plenty of data. Maybe no statistic is more significant than the fact that studies show only 12% of office workers want to return to an in-person format full-time. This meant evolving CUC to be future-proof. It's more than an office, it's flexible. And it feels like home.

So, with another project complete, another local business is prepared to enter a new era. We're proud to have played a part in leading CUC into its most prosperous time as a credit union.

Here's to another 80 years of serving Colorado.